Buttons (available in three sizes!), enamel pins, zipper pulls, lanyards, patches, and stickers are available at this website (opens a new window).
They are available in a variety of quantities, from singles to hundreds. If you have a question about shipping, timing, or quantities, please use the contact info on that site for the fastest response. Go forth and be great allies!
We have a very limited number of buttons donated via the button site, which we are able to provide for free to organizations which cannot afford to purchase buttons and who we believe will distribute them widely to the people who will do the most good with them. If this describes your organization, fill out an app here.
If you are able to donate buttons, please do so! 

Additionally, a variety of pride flag and pronoun buttons are available at the same website. All sales of items on buttonbuttonbuttons.com go toward subsidizing donated button requests and keeping I'll Go With You going!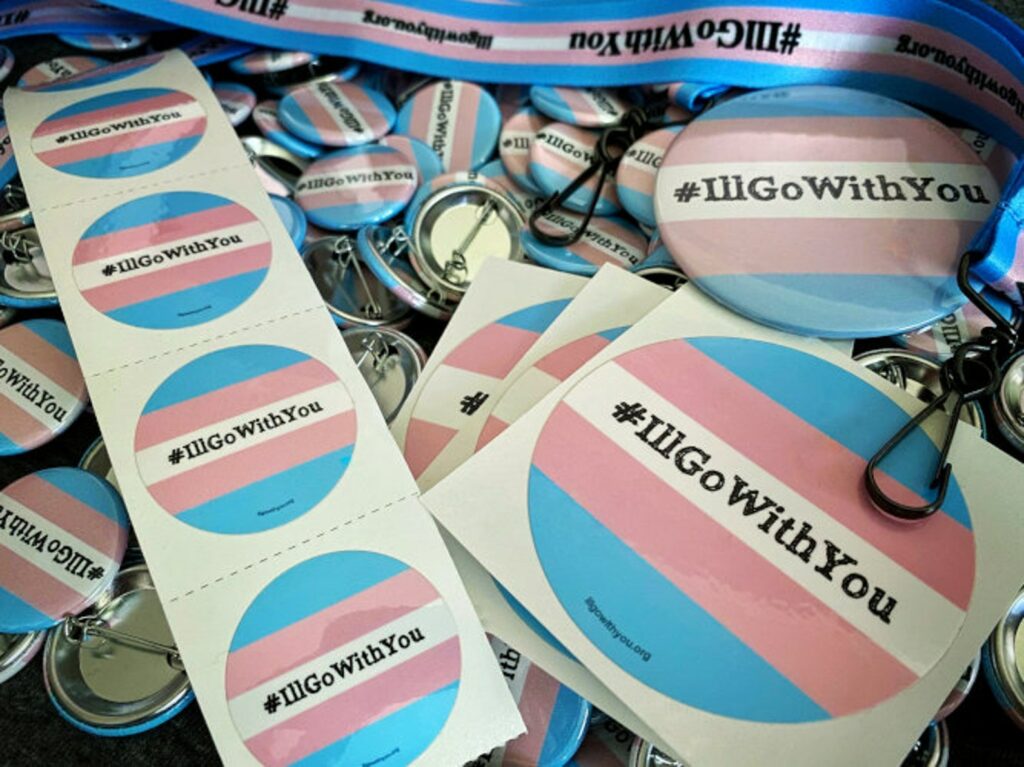 Picture of #IllGoWithYou buttons and stickers in various sizes © 2020 I'll Go With You